Important COVID-19 Notice
0800 What's Up will remain open during ALL Government Alert Levels.
A helpline for children and teenagers

0800 What's Up is our helpline for tamariki and rangatahi in Aotearoa.
 
It's available nationwide, and children and teenagers can either call for free or chat online with one of our counsellors.
  
  
Tamariki and rangatahi can ask to speak with a counsellor who they can positively relate to (a specific gender or ethnicity), and can ask to have ongoing counselling with the same counsellor if it helps them build trust.
Empowering children and teenagers is central to our counselling practice.
We help to develop a child or teenager's personal competence and resilience, so they can take a positive perspective on the world around them. Tamariki and rangatahi are encouraged to get in contact to talk about anything at all.
No problem is too big or too small.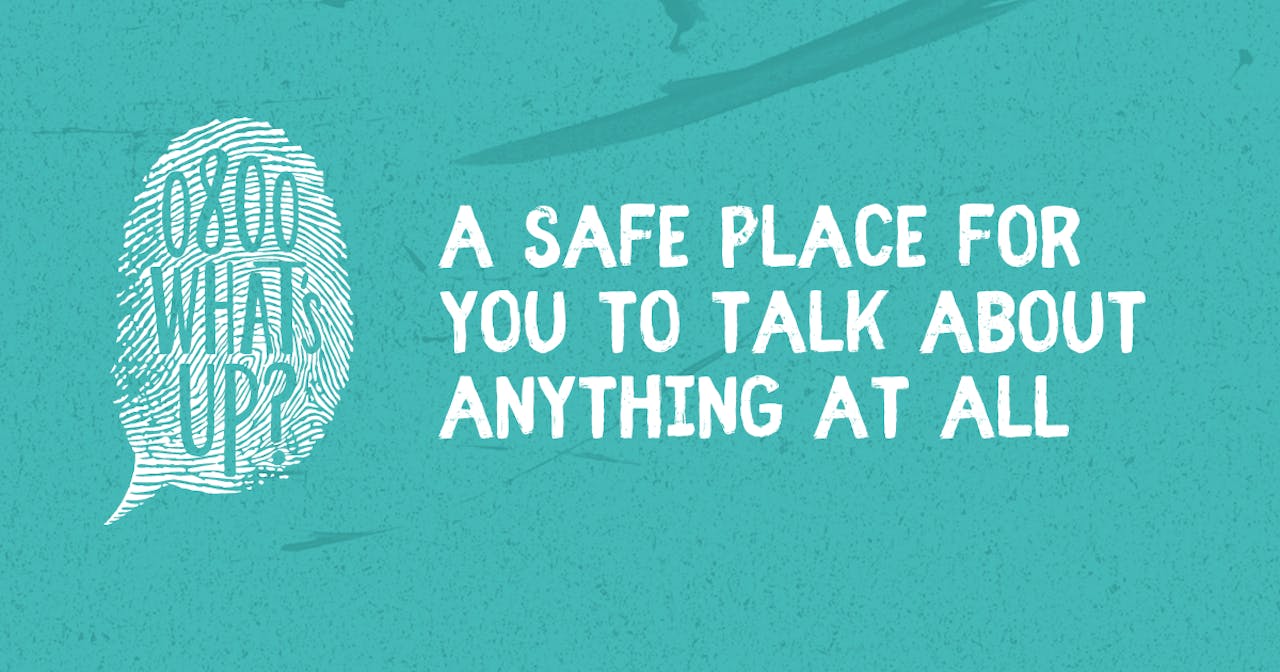 0800 What's up is open 365 days a year. 

Call: Mon-Sun 11am-11pm
Online Chat: Mon-Sun 11am-10:30pm
Want to know more?
For more information, or to connect with the WHAT'S UP webchat service, visit www.whatsup.co.nz.
Need help quickly?
In an emergency, or if you believe a child is in immediate danger, call 111.
If you're worried a child or young person could be at risk due to abuse or neglect, and the situation is not an emergency, call Oranga Tamariki on 0508 326 459 or email [email protected].