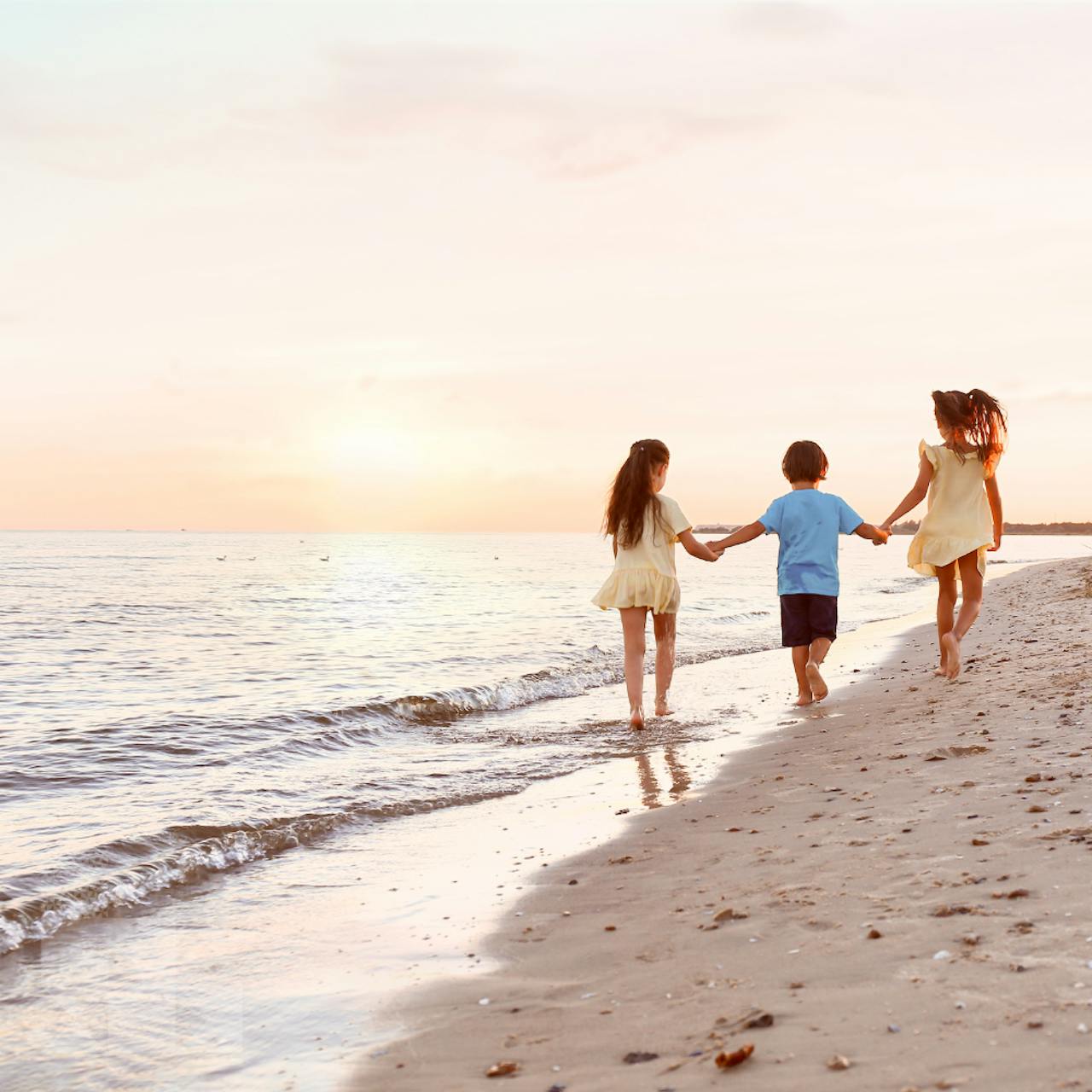 For Foster Care Awareness Week, we checked in with a few people involved in our foster care service to understand the importance of our service.

Anatia
Anatia is 19 years old. She has been in a foster home since she was a baby, it is part of her story – but it's far from her whole story. She loves sports, almost all of them, but mainly hockey and netball, which she coaches. She's also a full-time teacher aide at a primary school.
Anatia comes across as a determined, warm and smart young woman. When reflecting on her journey in foster care, she keeps a positive memory of it:
"I've been in foster care my whole life, it's been pretty good."
All tamariki, including Anatia, deserve to be safe and nurtured. Unfortunately, not all children experience this. So, sometimes tamariki and rangatahi need additional safe and caring people in their lives. This is when our foster care service comes in, and this is how Anatia came into contact with Barnardos, through the carers we have found for her.
It takes a village to raise a child and, while Anatia had long-term carers Barnardos found for her, she also had respite carers making up that village. Respite caregivers provide tamariki in care a temporary home where they experience a fun few days a week or a month with an aunty or uncle-like figure. Being a respite caregiver plays an important role in the growth and development of the tamariki and it also leaves them with unforgettable memories.
"Respite care was always fun. It gave you the opportunity to have a break from your permanent caregivers and kept you busy because we always did exciting activities, like going to the beach and visiting the park. It was more of a weekend getaway," says Anatia.
"It was a lot more chill because they [respite carers] don't play a parent role and you feel like you don't have to be this perfect child all the time," says Anatia.
Anatia has one final piece of advice for other tamariki in care:
"Try to trust the process, they are there to help you and not there to hurt you. They just want to help kids out that need the help."
Adele
Adele has been a respite career with Barnardos for six years. She welcomes tamariki into her home on the weekends. She is a special needs teacher, who is enthusiastic and loves being a respite caregiver. After showing interest in the foster care space, she reached out to Barnardos to see what her options were.
"As a teacher, I see children [in my school] come in who aren't cared for very well or who are in the system. I have always thought I could show them a loved home, and even though it is temporary. it means that I still get to show a child love."
"I reached out to Barnardos as knew that I wanted to give back to society somehow. I was interested in foster care but didn't know what my options were until they told me I could become a respite caregiver, which meant spending a short time with tamariki in care but still offering a safe and motivating home," says Adele.
The tamariki who are placed in care come from all sorts of backgrounds, which is why it is important for caregivers to be flexible with their plans and activities so that the child feels comfortable.
"You might get a child who has anxiety or a child with behavioural issues. Because I know they are coming, I would cater and adapt what I have planned so they feel at ease in my home. And you are never alone when things go pear-shaped, because you work closely with the Barnardos social worker and, at times, the child's full-time caregivers to resolve those situations," says Adele.
Maxine
Barnardos' Social Worker Maxine, has been a social worker for 20 years. She is passionate about supporting whānau, tamariki and caregivers. 
"I see my role as supporting the foster caregiver to deliver a package of care, which supports a young person through all areas of development and enables them to thrive and meet their full potential," Says Maxine.
"I see many parents who don't have the support they need when other life factors start to impact their lives like mental health issues, family violence and housing insecurities. They might need a break due to the escalation of problems they are facing and this is when a respite carer can come in and make a real difference."
Barnardos ensures that the tamariki in care are placed in an environment that will help them thrive and flourish. This is why each respite caregiver is allocated a social worker to support and bounce ideas with.
"We support carers to understand the complex needs of the children that they care for. This includes covering what trauma looks like, how to deal with psychological and distressing situations that they might encounter, and how they can manage them. Barnardos social workers are always there to guide the carers on their journey," says Maxine.
This is an approach that is appreciated by our carers, including Adele:
"Barnardos always checks in on me. You never feel like you are left on your own. Even after six years, they always connect with me. We even get to meet with other respite carers during Barnardos workshops. It really is a neat community to be a part of."
Lee-Ann and Sophia
Lee-Ann and Sophia are a couple who both enjoy the outdoors and, as respite carers, often love taking tamariki out on adventures, especially the beach. They look forward to their weeks and weekends as they know their duty as carers come into play. They see the value and impact that respite carers provide for tamariki in care.
"What we enjoy the most about being respite carers is... all of it! We love that it keeps you on your toes, you're always doing something active and fun, and you get to make that child feel joy and happiness even for that short period of time," says Lee-Ann
For Lee-Ann and Sophia, providing a welcoming and safe home is important when a new child comes into their care.
"When a child comes into our home, we know it can be scary because it is an unfamiliar environment for them, therefore, we aim to maintain their regular routine so that there is a sense of normality to their day. We do everything in our power to make them feel welcome and a part of our family, even if it's just for a week or two. A child can tell if you are attentive and genuinely care for them," says Sophia.
"Welcoming new children into your home can mean that your family dynamic shifts to include them, this can be a good thing in requiring flexibility, and being adaptable. No two days are the same but that's part of the adventure and growth in our lives which is a gift from fostering," says Lee-Ann.
Join the community of respite carers
Barnardos welcomes applications from people from all walks of life, ethnicities and across all family forms. There are tamariki and rangatahi who would benefit from time in a home living with retired solo caregivers, a professional couple with no biological children, or a large family made up of multiple generations.
There really is no single ideal type of respite carer, apart from one who has the ability, energy and commitment to providing a nurturing stable home away from home.    
"If people have any inclination to become a respite carer, then they should do it because even if they come against challenges, there is help and guidance for them. You are never thrown in the deep end. The most important thing is that you try it, for the sake of the children," says Sophia.
If you want to become a respite caregiver, you can call (09)6250550 or visit https://barnardos.org.nz/services/foster-care.
Don't miss out on an opportunity to make a real difference to the lives of tamariki in Aotearoa.